We Only Partner with the Best Installers in the Business
REQUEST A QUOTE NOW
Or Speak To Our Solar Consultant At 0452 240 198

Skyline Solar
Skyline Solar, established in 2010, is a local Australian family owned and operated retail and installation company which has always focussed on installing premium quality systems which include leading brand products .
Skyline Solar installs residential and commercial solar power systems and Hybrid battery systems such as Tesla and LG Chem.
We are located in the north west of Sydney in Vineyard where we have our showroom and warehouse located for convenience to service greater Sydney, central and south coast regions.
All of our systems sold are designed by our inhouse accredited designer and director of the company so you can be assured you're not dealing with just a sales company .

Glen Innes Solar
At Glen Innes Solar we believe that the sale of a solar system is the start of a journey, not the end of one.
We are the local guys and we pride ourselves on being with you every step of the way and if you ever have any questions, we are only ever a phone call away.
Since opening our doors eleven years ago, we have grown and developed as a company. In 2016 we launched our Hot Water Diversion product CATCH POWER, this product was designed to help the consumer take control of how they used their solar.
During our eleven years of business we have expanded to employ 13 staff members with the large majority of those being local across Glen Innes, Emmaville and Inverell. We specialise in Grid connect, off Grid, Solar Pumping Solutions and Investment Solar packages. If you have a project in mind we are happy to work with you to deliver a viable and affordable solution.

Hunter Solar Solutions
Hunter Solar Solutions is a locally owned and operated Newcastle business utilising a large in-house installation team of quality Clean Energy Council accredited installers to provide Solar Systems that will not only save you money but will last the test of time.
Our approach is one of honesty, recommending an appropriately sized system for your specific needs as well as promising a quality that our in- house team can deliver. After all, word of mouth is the best advertisement!

Max Fox Electrical - Inland Solar
Based in Tamworth, Max Fox Electrical has been providing specialised electrical installations and repairs for almost 20 years. Our skilled staff are able to work across a range of sectors, including industrial, commercial, agricultural and irrigation. We also provide motor rewinds, electrical testing and tagging, power tool repairs and much more.
In addition to electrical services, we also provide Tamworth solar power installations through our partner company, Inland Solar. If you would like your house to be completely self-sufficient, we can design and install a solar power system that lets you live off the grid. We also offer solar pumping solutions, ideal for rural properties.

Solar Mad
Solar Mad are the longest serving and most successful solar installation and maintenance business in the MIA and western Riverina region because they focus on quality systems and workmanship. They also have an intimate understanding of the technology and the sometimes complicated nature of government policy surrounding the solar industry.
It's this reputation for affordable, reliable solar solutions and practical, honest advice that has led to their success.

Mackie Electric & Refrigeration
Mackie Electric & Refrigeration was established in 1953 by Ray and Joan Mackie.
Today Mackie Electric and Refrigeration Pty Ltd has evolved with up to 43 staff in two separate locations, offering specialist trade, sales and installation of a variety of products and services for both domestic and commercial applications to the Mid North Coast. The team at Mackies are committed to the provision of quality electrical, air conditioning, alternative energy and refrigeration with specialist services for commercial and industrial projects in a professional and timely manner. To achieve this, trade and sales specialists are supported by a dedicated group of administration and coordination personnel.
Mackies can provide you with all your Solar requirements: Grid Connect, Hybrid & Stand Alone.

Spark Electrical Oberon
Spark Electrical have been servicing Oberon, Bathurst, Lithgow and surrounds for over 15 years providing a wide range of electrical work from emergency repairs through to domestic, rural and commercial installations, expanding to include back to grid and stand alone solar installations and solar hot water.

Adapt Energy
The team at Adapt Energy have a passion for renewable energy, with over 10 years of industry experience and expertise, developed through working on a wide range of projects over the years; from small-scale residential solar systems, through to medium-size hybrid projects and large-scale ground mounted arrays.
Adapt Energy only offer products that have stood the test of time. Whilst we have very affordable options for customers looking for shorter term solutions, we refuse to compete with the bottom end of the market, where often customers are left with faulty products and no warranty support (despite often being promised 30 year warranties). Instead, we use proven products with sound financial backing, presence within Australia and often third-party insurance for that extra peace of mind.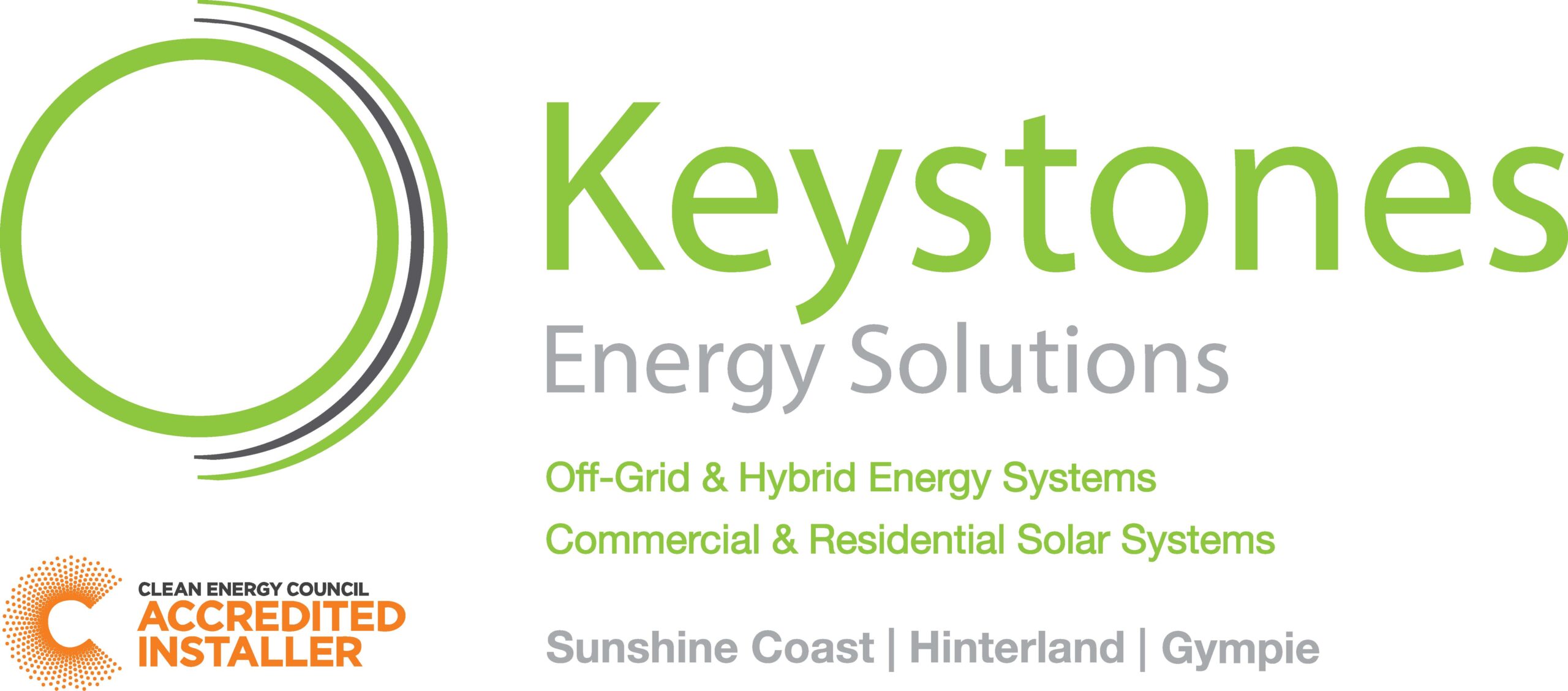 Keystones
Specialists who care!
At Keystones we value and care about our environment.
We believe that using the best available technology to manage domestic & commercial energy requirements as efficiently as possible makes perfect sense, economically & environmentally.
We keep our business model simple, offering quality solutions which operate efficiently and specific to your requirements.
We pride ourselves on providing friendly, professional service and ongoing support.

The Off Grid Company
The Off Grid Company PTY LTD is committed to providing the highest quality off-grid standalone power systems. We hope to empower individuals, communities and businesses with opportunities to contribute to a sustainable future and clean energy economy.

Exceed Solar
We offer both residential and commercial solar design install and maintenance. All of our installs are done by installers employed in house.

Josh Sheppard Electrical
Electrical and solar contractor based on Kangaroo Island.                                                                                                                                                                        

Devonport Electrical Service

Geelong Solar Energy
Geelong Solar Energy is 100% Geelong owned and operated. We have installed hundreds of solar power systems in Geelong, The Surf Coast, The Bellarine Peninsula and The Greater Geelong District. We offer our customers the opportunity to deal with a reputable long serving solar company based in Geelong with a proven track record of using Tier one solar panels and A grade inverters.

EnergySpec Electrical
At EnergySpec Electrical we believe that all things are possible if you set yourself high enough standards. We are genuine, hardworking and honest. We set very high standards and deliver excellence. We can back up and deliver everything we talk about. We are proud of what we do.
We provide high quality electrical contracting, Solar PV and energy management services that are above the average. Something that you can be proud of.
EnergySpec Electrical is a Melbourne based company with over 20 years of electrical experience, have been involved at a very accelerated level within the electrical industry and over the years have worked tirelessly to build and maintain an exceptional reputation. Our reputation has been built on respect, trust, experience, integrity and professionalism. Our aim is to provide exceptional service to all our clients and believe in creating strong relationships with them based on mutual respect. EnergySpec Electrical is a small team dedicated to delivering excellent results and is focused heavily on quality and safety of its workers and the general public.

Perth Solar Warehouse
Perth Solar Warehouse (PSW Energy) is part of the McKercher Corporation Pty Ltd group of businesses founded and established in 2004, PSW Energy staff refine the development of superior technology blends from essentially the BEST place you needed to see before buying a solar, battery or energy system! The remarkable PSW Energy Technology & Research Centre in Perth, WA. Expect a wider, yet more affordable, selection of guaranteed power supplies no home or business should be without, built to save more.
PSW Energy staff are local, technical experts here to ensure you get the most for your money. Quite possible we're your new best friend. Providers of energy products guaranteed to deliver more power for the bigger savings you've worked hard for. Your energy consumption is ongoing (beyond the point of sale), therefore so should be the support of a product. That's what PSW Energy is exceptional at.

Northern Sun Solar Power
Northern Sun Solar Power provides high-quality solar power systems to residential and commercial customers in Perth, Western Australia. Northern Sun Solar Power is committed to reliable, quality solutions for homes and businesses while providing high yielding investment returns.
WHY CHOOSE
SUNTECH AUSTRALIA?
Suntech was originally established in Australia in 2001. Since then, Suntech has grown to pride itself on using only the highest quality materials and maintaining impeccable production standards to create products that exceed internationally recognised standards.
We are so confident in the durability of our products that we offer a 15-year Product Warranty for Suntech Solar Panels and a 12-year Parts and Labour Warranty for Sunways Inverters. We also offer locally-based support and service for Australian businesses. As a Suntech customer or distributor, you will have direct access to the Suntech engineer team based in Sydney.
WHY CHOOSE
SUNTECH/ SUNWAYS PARTNER INSTALLER?
As Australia's longest-running solar panel manufacturer, Suntech Australia has developed the largest network of experienced installers supplying the best energy-saving solutions nationwide.
Why Are Accredited Solar Installers Important?
Our partner installers are accredited and professionally regulated. They have undergone best-in-class training. They work to industry best practice standards and systems. These systems are safe, reliable, and always aim to exceed customer expectations.
To maintain our impeccable service standards, our partner installers must be accredited with one of the following bodies:
• CEC Approved Retailer
• SEC Master Installer
• SEIA Member/Master Electrician