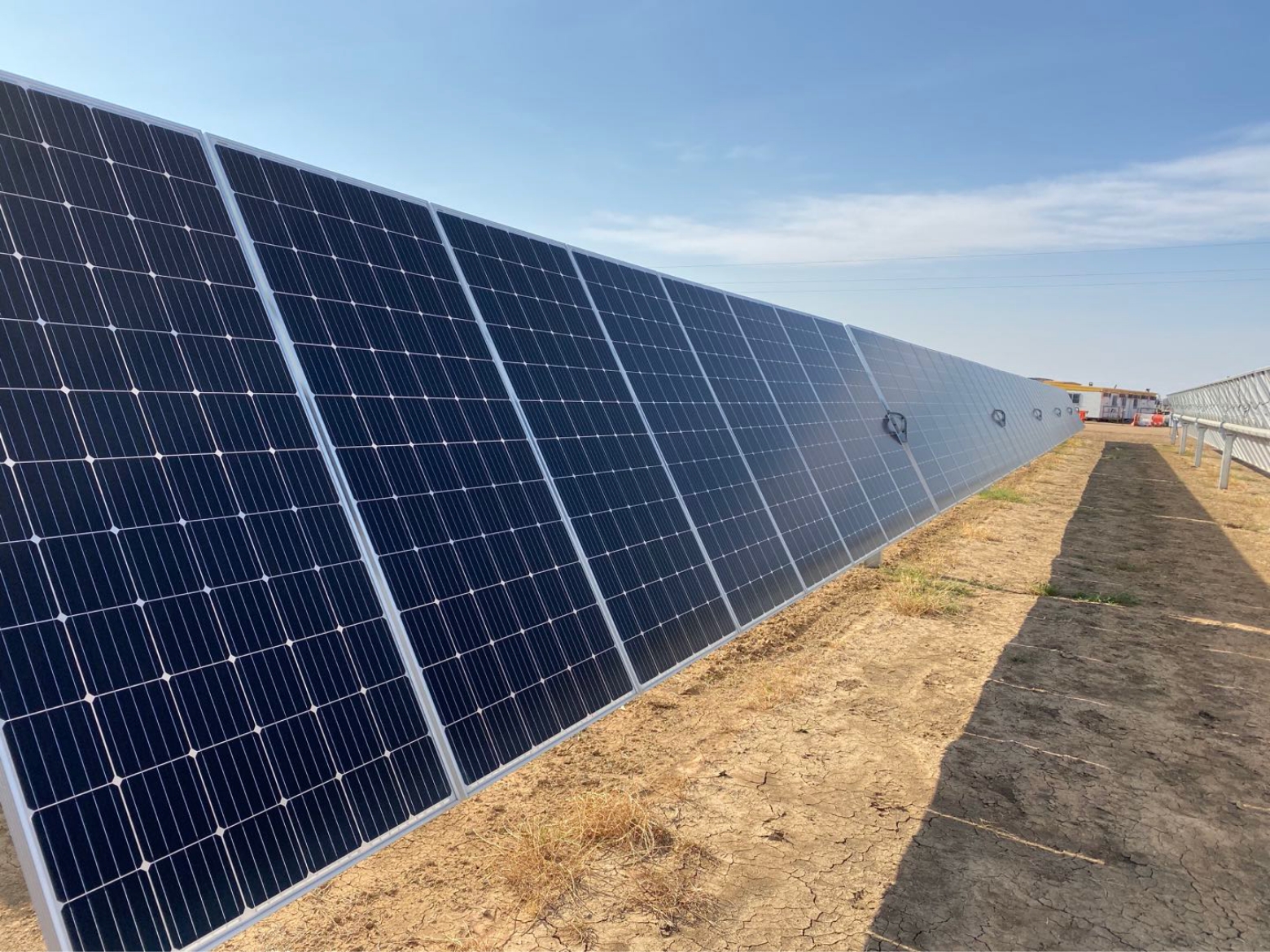 NEVERTIRE, CENTRAL WEST NSW, AUS
Type of solar panels:
Suntech Mono-crystalline panels
PV Mounting:
NexTracker Single Axis
Owner:
Elliott Green Power Limited
The cotton-growing Nevertire region has excellent solar irradiation combined with a strong electricity network is the home of the Nevertire solar farm project. Using proven single-axis tracking Suntech solar modules, the project will generat annual yield of 265,000 MWh approx., which is capable to power up to 42,000 homes in Eastern Australia and expect to deliver amongst Australia's lowest-cost solar power.
Nevertire Solar Farm located near Warren in north-west New South Wales, was first developed by Epuron and Island Green Power. It was purchased in May 2018 by Elliott Green Power limited (EGP). The Solar farm generated renewable electricity which feeds into the national electricity grid (i.e. Essential Energy network between Dubbo and Nyngan). The Nevertire Solar Farm has 630 acre overall footprint and 500 acre construction footprint. The solar farm was built and constructed by the EPC, Biosar in 2019.
In 2019, NSF is one of many big solar projects set to come online in New South Wales, which has a full to bursting pipeline of PV projects in various stages of the development pipeline.
Use of Tier-one equipment, such as Suntech solar modules, NexTracker PV trackers, SMA Central Inverters;


Estimated annual yield of 265,000 MWh approx. and capable to power up to 42,000 homes in Eastern Australia

Provide work & job opportunities for approx. 400 worker from around the region

Completed with the support of the local Orana community.