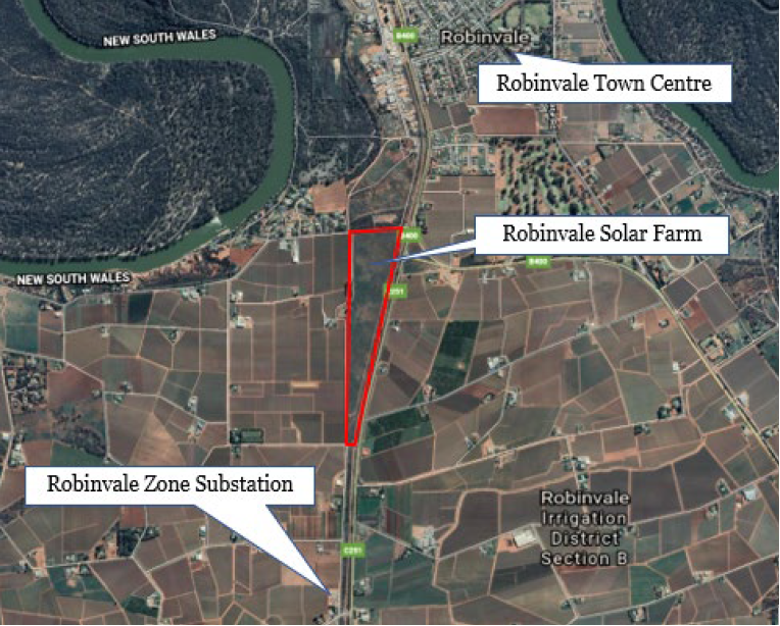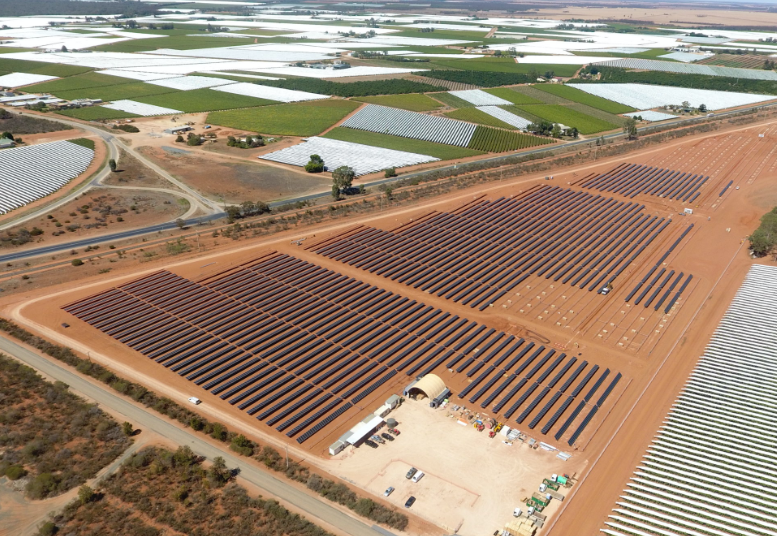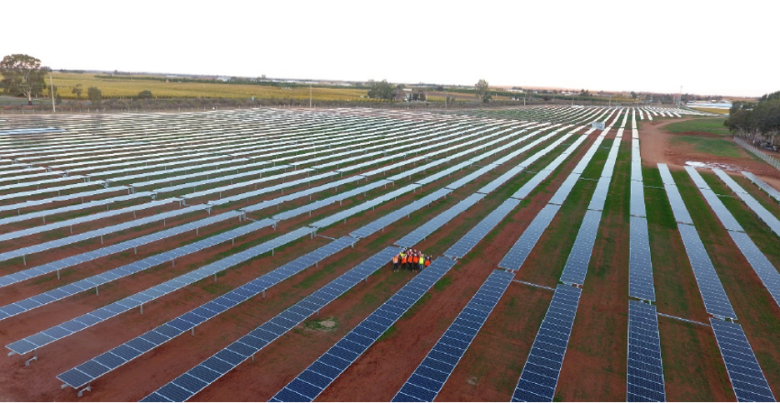 ROBINVALE, VIC, AUSTRALIA
Type of solar panels:
Suntech STP380S-24/Vfh Mono-crystalline panels
Robinvale Solar Farm was built by Suntech Power Development Australia in May 2020. The Project has reached substantial completion and commercial operations have commenced from 28th May 2020.
The Solar Farm is located around 90km south-west of Mildura and 470km north-west of Melbourne. The Robinvale area boasts high-level sun exposure making the area a suitable choice for a solar farm installation. The PV plant is connected to the grid with the point of grid connection located within the Project boundary i.e. 22kV distribution powerline adjacent to the subject site with a substation barely 500m to the south.
The project has the necessary commitment and support from the Swan Hill Rural City Council, state government and the local community. The project has also been executed under the generator grid connection agreement with the local Network Service Power (NSP), Powercor Australia Ltd (Powercor), and exempted from registration as a Generator by the Australian Energy Market Operator (AEMO).
With installation of 24,920 Suntech mono-crystalline photovoltaic panels on single-axis tracking system, and use of other Tier-one equipment, Robinvale Solar farm aims to maximise energy yield. This project was successfully delivered on schedule despite a summer of intense bushfires and the ongoing Covid-19 pandemic in 2020. The completion of this project also marked as Suntech's first 100% owned project in the Australia. All of the electricity produced from it is to be purchased by Mojo Power under a long-term agreement with the developer.
 "We are delighted to be able to announce the first of what we hope to be many solar farms in partnership with Suntech. Delivering renewable energy to our customers is our passion and we are delighted to partner with Suntech in Australia". – Mojo Power Managing Director, Warren Murphy
Availability of high solar resources and energy yields

Suntech's first 100% own project in Australia

Secured Grid Connection Agreement and Development Approval for full project lifetime

Led by a strong and experienced Solar IPP team with an extensive local and international track record.

Completed with local council & community support

Delivered on schedule despite a summer of intense bushfires and the ongoing Covid-19 pandemic