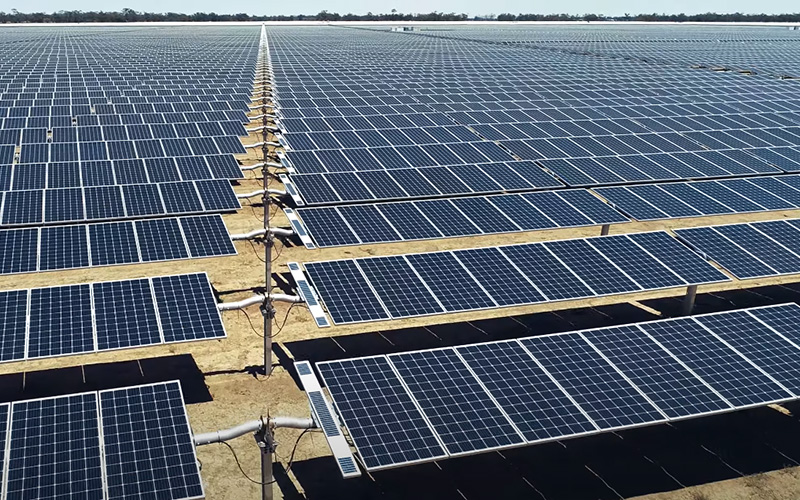 Solar's supply-chain pioneer
Zhengrong Shi and his company, Suntech, are true pioneers of the Chinese solar industry. While Suntech burned bright, and eventually flamed out, under Shi's leadership, the company's solar ecosystem and innovation persist as China's PV market surges past 100 GW(AC) today.
From pv magazine ISSUE 05/23
pv magazine: In 2001, you were enticed from the University of New South Wales, in Australia, to China to set up the forerunner of Suntech, which would become the world's biggest solar cell and module maker and the first Chinese solar company to list on the New York Stock Exchange. What can you say about PV manufacturing in China at that time?
Zhengrong Shi: Prior to Suntech, there were four manufacturers with a total (annual) capacity of 2 MW, using technology from the 1980s. I think Suntech started PV manufacturing in China with a new vision and it was a new generation of technology and equipment. Prior to us, the conversion efficiency for monocrystalline silicon was 12%, and for multicrystalline it was around 9-10%. Suntech was the first in China but there were Qcells, SunPower, and other manufacturers elsewhere that pushed mainstream efficiency with multicrystalline solar cells to 15%.
For any company to be successful you need several parameters: market, capital, talent, and supply chain. When I started Suntech, there was none of this in China.
How did you go about changing this situation?
I had a global network, as I had spent 14 years in Australia and had attended conferences around the world.
This helped me to identify elements within China. For example, for our first production line we fully imported equipment from Europe, Japan, and the US. But for the second, I quickly realised there were some things I could source in China, such as diffusion furnaces and some plasma etching equipment – there were equipment manufacturers here in China that had served the semiconductor industry.
I also identified some monocrystalline ingot pullers, manufacturers, in China at the time, which had a very good price. The Chinese mono wafers were actually cheaper than imported multi wafers from Germany! Having identified this, it was an easy decision to use locally made equipment. I also started to make monocrystalline solar cells – because I could use the solar ingots made locally.
With my technical knowhow, I could drastically improve the efficiency of monocrystalline solar cells. Even based on old back-surface field technology, I was able to get mono cell efficiency up to 18% – with averages around 17%. This really supported Suntech to manufacture a high-performance product at low cost.
Did other parts of the solar supply chain also develop in China at that time?
Something like 15 to 20 publicly listed solar [material] suppliers in China today, were established in this time. They would send samples to us; we would test and verify the quality. Suntech was the first company to get IEC 61215 certification for modules in China's history – making it the first company that was able to export to Europe. Longi also started at that time. Many of these companies were within two to three hours' driving distance from Suntech, in Wuxi.
When you look at IEC certification, how challenging was it to get the European market to accept Chinese made modules?
The certification was done in Germany by TÜV. It took 10 months. I never thought we would sell product in China. When we founded the company, our strategy was to export to Europe. In 2003, the Intersolar exhibition was in Berlin and we had a 9m² booth and a team of three. It was actually quite funny because there weren't any Asian companies at the show, including Japanese companies. People were surprised to see an Asian company.
At the time, I didn't talk much about price and commercial terms, the discussions were all about technology. There weren't many PV experts at that time. I spent 80% to 90% of my time talking about technology and the sales were quite easy. Plus, there was a shortage of supply in Germany at that time.
Did Suntech also do some original equipment manufacturing for SolarWorld?
For two to three years we did some manufacturing for SolarWorld. SolarWorld supplied us with a lot of multicrystalline wafers. In October 2004, I visited Frank Asbeck [founder and CEO of SolarWorld] at his home in Bonn. I asked him how many megawatts of wafers he could supply to me in 2005. He said, "Dr Shi, you can have zero."
Asbeck had a big house next to the Rhine but I couldn't enjoy the tour because I knew I needed wafers. I knew that SolarWorld had a shortage of supply in Germany and they couldn't expand their manufacturing capacity, and so I said, "Frank, how about a deal? You give me wafers and I will turn them into modules. Maybe we can help each other."
I knew that without wafers I couldn't do anything. To survive, he gave me wafers and I made modules, which wasn't a bad deal for two years. There was a tag on the module, not only saying SolarWorld but also saying Made by Suntech Power. That helped our reputation in Europe.
Turning to the Chinese market, back in 2003 to 2005 you were 100% focused on exports for your modules. Fast forward to 2023, and China is installing more than 100 GW(AC) in a year. When you look at these numbers, what are your thoughts about the growth of PV in China?
From 2009 to 2011, Suntech probably did around 100 MW of installations or module sales within China. But for various reasons the outcomes weren't ideal. The project wouldn't get paid properly on time and many companies, not just Suntech, had to carry that financial burden. And I think that is why, when Xi Jinping's government started, in 2012, he really highlighted the importance of green development.
The government also realised that China had global leadership in the PV industry and that the government would have to support it. For various reasons, the PV industry has been very lucky. There have been some bumpy days but due to the booming domestic market – between 2012 and 2018: the time of anti-dumping – Chinese manufacturers were partially protected from the challenges in exporting. The boom of the domestic market supported the industry to survive the most difficult years.